About Us
Read about the NWFED's history and how we are evolving to meet the needs of all museum, gallery and heritage people working within the region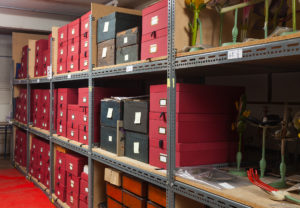 Image courtesy, Gallery Oldham

NWFed (formerly the North West Federation of Museums and Art Galleries) is one of ten federations in the UK and was the first to be founded in 1927. The group exists to support all people working in, or with a professional interest in, museums, art galleries and heritage organisations in the North West and Isle of Man, including volunteers. It provides for their development, advocates for their work and strengthens them through partnerships.
The NWFED has become a company limited by guarantee and has charitable trust status since 2009. This means that the NWFED remains a grass roots organisation, but it can apply for grants for which it was not previously eligible.
Our current NWFED Business Plan is available to download below.
The NWFED works with regional and national partners to support its work, including:
Business In The Arts: North West who have advised on the constitutional changes in 2010
Museum Development North West
National Museums Liverpool (NML) who are providing a registered office
The Museums Association
Our institutional members; Imperial War Museum North, National Museums Liverpool, Manx National Heritage, Museum of Science and Industry Manchester, People's History Museum Manchester, Tameside Museums, Bolton Museums, Chorley Museum, Manchester Metropolitan University Special Collections, Townley Hall, Salford Museums, Manchester Museum and Manchester Art Galleries, Greater Manchester Police Museum, Ribchester Roman Museum, Lancashire Infantry Museum, the Atkinson Art Centre, Knowsley Museum, Wordsworth Trust, Keswick Museum, Ellesmere Port Museum, Rochdale Pioneers Museum and Museum of Wigan Life
Downloads: