NEWS: Alistair Hudson appointed as Director for Manchester Art Gallery and The University of Manchester's Whitworth
The University of Manchester and Manchester City Council have today announced that Alistair Hudson, currently Director of the Middlesbrough Institute of Modern Art (mima), will be the new Director of Manchester Art Gallery and the Whitworth.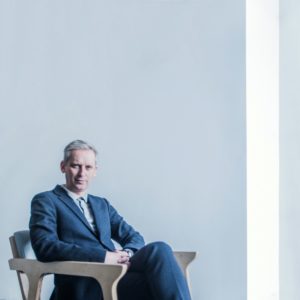 Alistair will take up his role in the New Year. He succeeds Maria Balshaw at the Whitworth and Manchester Art Gallery following her appointment as Director of Tate earlier this year.
He brings with him a wealth of experience at the forefront of the culture sector and a strong record of championing art as a tool for social change and education. During the last three years as Director at mima, he set out the institution's vision as a 'Useful Museum', successfully engaging its local communities and responding to the town's industrial heritage, as well as placing it amongst the most prestigious galleries in the UK.
Alistair began his career at the Anthony d'Offay Gallery, London (1994-2000), before joining The Government Art Collection (2000-04) where, as Projects Curator, he devised a public art strategy for the new Home Office building with Liam Gillick.
As Deputy Director of Grizedale Arts (2004-14) in the Lake District, he helped the institution gain critical acclaim for its radical approaches to working with artists and communities, based on the idea that art should be useful and not just an object of contemplation.
Outside of these roles he is also Chair of Culture Forum North, an open network of partnerships between higher education and the cultural sector across the North, and co-director of the Asociación de Arte Útil with Tania Bruguera. He was a 2015 jury member for the Turner Prize.
Alistair said: "I am completely thrilled to be taking up this post in Manchester. The city's cultural scene is one of the most dynamic and diverse in the country and Manchester Art Gallery and the Whitworth are at the heart of this. Maria Balshaw and her teams have established both institutions at the forefront of the democratisation of art, working for all of society. I look forward to driving this mission forward and working across the region in projects that have real impact in people's lives."
Leave a Reply