In Conversation
Join us for a conversation!
In Conversation are our in person and online professional development and networking events covering key current issues in the sector. You'll hear from expert speakers with inspiring case studies, and have the chance to contribute your expertise too. They are open to everyone who works in a member museum or heritage organisation, as well as to individual members, and are always free or low cost.

Online
Our online In Conversation events take place at lunchtime for just an hour, to help as many of our members take part as possible. We invite one or more speakers to present on a theme, with the chance for you to ask questions and contribute your experience too. Recent topics included the Changing Role of Museum Front of House, Co-curation and Film in Museums, and Sustainability in the Heritage Sector.
In person
Held at easily accessible museums around the region, our In Conversation seminars offer the chance for you to spend a full day focused on a critical issue in museums and heritage practice. You'll learn about innovative case studies, hear from nationally-known expert speakers, meet colleagues from across the sector, and be able to contribute your own experience and ideas. Most recently we covered
Co-production and Working with Communities at the People's History Museum in Manchester.
Get involved
Do you have a burning issue you'd like to find out more about? Or do you have a case study that you think your colleagues would like to hear about? We'd love to hear your ideas for future online and in person In Conversations, so why not get in touch and tell us about it?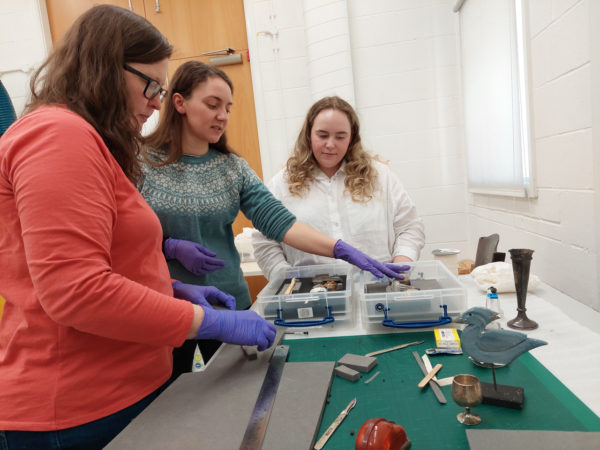 Museums Basics are focused, small group training events covering critical practical museum knowledge, like object marking and labelling, packing and storage, and disaster planning.
We're delighted to offer Small Grants of up to £200 for individual members towards professional development activities.