Membership
We offer NWFed membership for museums, art galleries and heritage organisations, as well as for individuals. We welcome everyone working, volunteering or with a professional interest in the sector in the North West and the Isle of Man.
Why join?
NWFed membership gives you and your staff and volunteers access to:
Museums Basics training events led by experts in museum practice
In Conversation – in person and online professional development opportunities based on current issues in the sector
Networking with fellow North West museum and heritage professionals
Chances to contribute your knowledge, skills and expertise to our programme
Opportunities to join the NWFed board of trustees, when vacancies arise
Individual members can also apply for our Small CPD Grants to support their professional development.
Institutional Membership – for all museums, galleries and heritage organisations
Institutional membership benefits apply to all staff and volunteers working at member organisations.
See our current institutional members.
Institutional Membership subscriptions run from August each year and are based on your revenue budget:
| Revenue budget | Annual subscription |
| --- | --- |
| Up to £100,000 | £20 |
| £100,000 to £500,000 | £40 |
| £500,000 to £1 million | £80 |
| £1 million to £2 million | £150 |
| £2 million plus | £250 |
Individual Membership
Individual membership costs just £12 per year and you can join at any time. It is open to anyone who works or volunteers at a museum or heritage site in any role.
Our In Conversation events take place in person and online, covering key current issues in the sector. You'll hear from expert speakers with inspiring case studies, and have the chance to contribute your expertise too.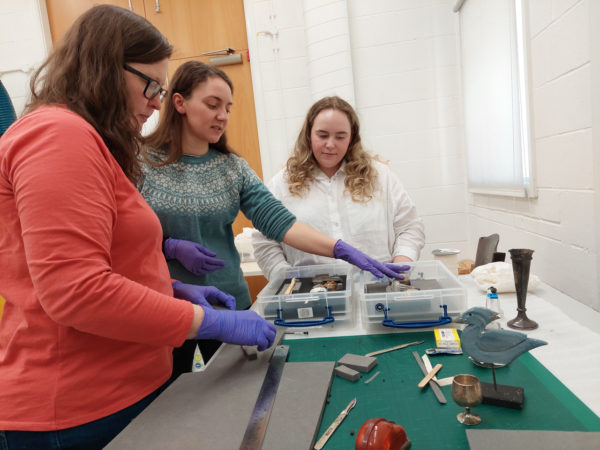 Museums Basics are focused, small group training events covering critical practical museum knowledge, like object marking and labelling, packing and storage, and disaster planning.