NWFED NEWS: Introducing New Board Member – Claire Benjamin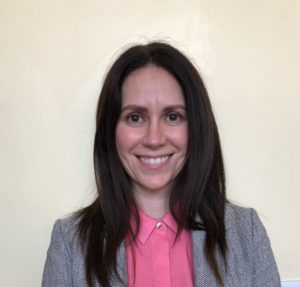 Claire Benjamin is Deputy Director of the Education and Visitors teams at National Museums Liverpool, which includes the International Slavery Museum, Merseyside Maritime Museum, Museum of Liverpool, World Museum, Walker Art Gallery, Sudley House and the Lady Lever Art Gallery. She is responsible for the strategic development of education initiatives, community engagement and front of house visitor experience across the museums. Claire is currently providing strategic support for the internationally acclaimed House of Memories dementia awareness programme and wider income generation initiatives for the organisation.
Claire joined National Museums Liverpool in 1998, and has previously worked as Communities Co-ordinator, Education Manager and Public Programmes Officer. She is a Fellow of the Museums Association.
On her appointment to the NWFed's Board, Claire explained: "I am excited to be joining the NWFed's Board at such an interesting time for the sector, given the exposure of the All Party Parliamentary report in 2017 on the value of arts and health, and the Mendoza Report looking at how the bigger national museums in the region can engage better with smaller regional museum services. I think the role of the NWFed has a significant part to play in this conversation, and the bigger agenda of a Northern powerhouse."
Leave a Reply