Tuesday, September 13th, 2016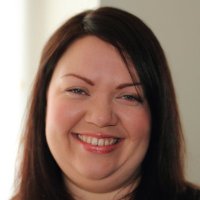 Katy Ashton has been involved as a Trustee and as the Chair of the North West Federation of Museums Board for just over 5 years. During her time with us, Katy has been a true advocate of everything the NWFed stands for, actively championed the interests of museums and galleries in the North West, and the people who work in them, on both a regional and a national level and recruiting numerous new individual and institutional members.  Overseeing the NWFed's activities, Katy has played a huge role in planning and delivering the NWFed's programme of training and networking events for members as well as developing ambitious business plans, successfully creating new partnerships and securing funding for new innovative new development programmes.
Katy will be temporarily stepping down from her role as Chair on 21 October to take maternity leave and in her place, Alex Walker, one of the newer members of the NWFed's Board will be stepping into Katy's role as Acting Chair until Katy returns in 2017.  Many of you will already know Alex from her role as the North West's representative of the Museums Association or as the Head of Arts and Heritage at the Harris Museum and Art Gallery from where she recently retired.  On Alex's appointment and her temporary departure, Katy shared her thoughts:
"I'm shortly going to be heading off on maternity leave and taking a break from my role as Chair of the NWFed. I'm delighted that Alex Walker has agreed to take on the role of Acting Chair while I'm on leave and I know that the Board and the Federation will be in very safe hands. With her extensive experience as a leader in the sector at the Harris Museum in Preston and with her other roles including NW representative for the Museums Association, Alex is the perfect person to continue to develop the NWFed while I'm away. You can continue to keep up to date with all NWFed news on our website and newsletter over the coming year."
From everyone at the NWFed, we would like to take this opportunity to wish her all the best at this exciting time for her and her family.
To read Alex Walker's profile on the NWFed's Blog, Click Here.