Tuesday, June 28th, 2016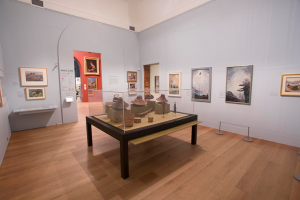 Two years after its was founded by Caroline Keppel-Palmer, the Museum Freecycle network has grown substantially, and with over 550 members across the UK, continues to help museums reuse, reduce and recycle unwanted items in new and innovative ways.   To find out more about this successful project, the NWFed caught up with Keppel-Palmer to find out more about the benefits museums who join the network could enjoy.
Keppel-Palmer explained that at the time of founding Museum Freecycle, she was working as the Managing Director for the architecture and design studio, Urban Salon. The company worked with many museums designing temporary exhibitions and much of the display kit from these exhibitions was ending up in the skip, even though most of it was perfectly reusable.  It was repeatedly seeing this waste which spurred Keppel-Palmer on to establish the Museum Freecycle network as a space where museums could advertise and dispose of unwanted items – including exhibition furniture, display cases and office equipment – to other museums who have a use for them.
Having seen the network go from strength to strength over the last two years, Keppel-Palmer explained:
"I am keen to see as many UK museums as possible join and benefit from Museum Freecycle, so we can reduce waste to an absolute minimum and help as many museums as possible get access to 'new' free equipment.  The more members we have, the better the site will work for everyone."
The network has also helped  numerous museums to develop and upgrade their visitor experiences in spite of financial constraints and ever-tighter budgets.  It's not just standard museum equipment and fittings that find new homes either; currently Museum Freecycle is helping to find new homes for a bride and groom cake topper, a pregnant wire mannequin and a Victorian courtroom dock.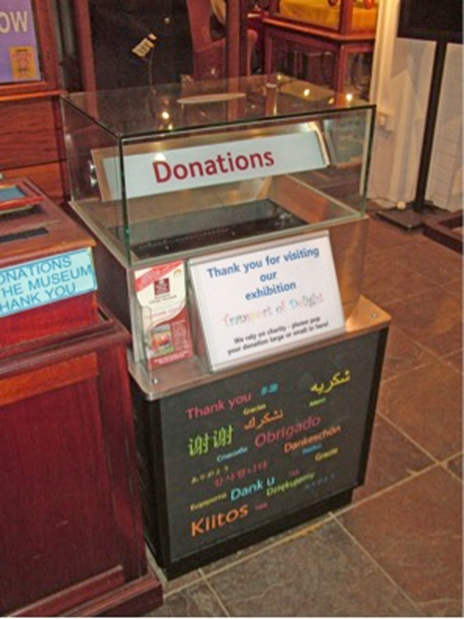 It is very quick and easy for any museum to sign up and join the network.  To do so, museums simply need to create a free Freecycle account and then apply to join the Museum Freecycle group.
To sign up and enjoy the benefits this ever  growing network could bring your museum,Click Here.