Tuesday, June 14th, 2016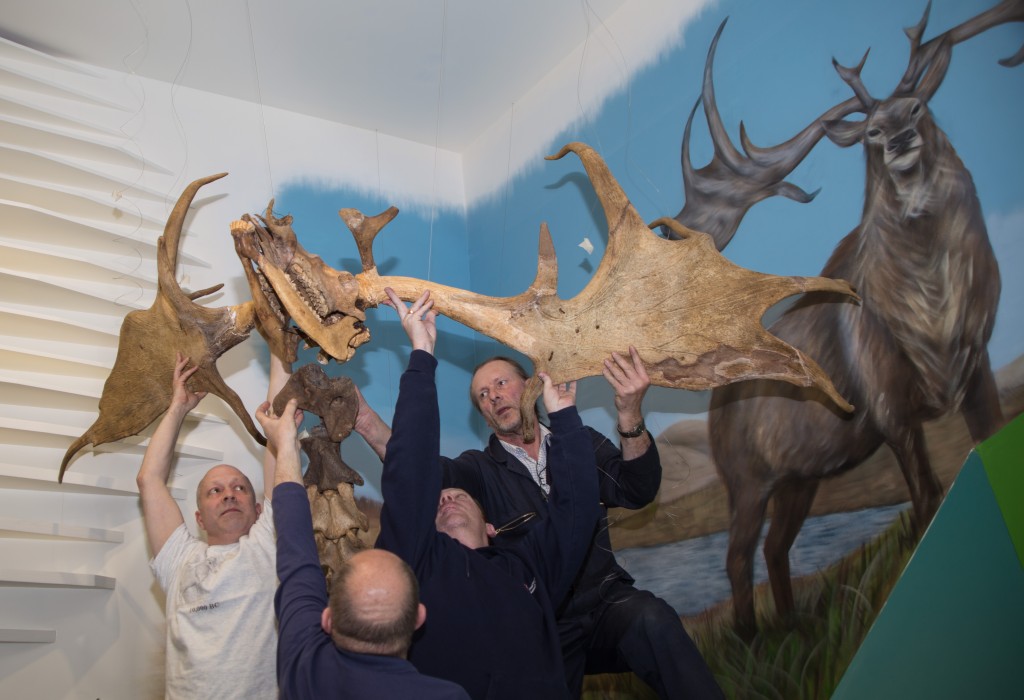 Installation of the giant deer skeleton in the Geology Gallery at the Manx Museum. Photo by John Caley, copyright Manx Museum and National Trust
In a recent blog for the Museums Association the former Director of the British Museum, Neil MacGregor  raised his concerns about the curatorial strength in museums outside London becoming "a very serious issue".  Now retired and acting as advisor to a number of international institutions, MacGregor gave evidence to a select committee hearing last week as part of the ongoing Countries of Culture Inquiry, which is examining the landscape of cultural provision across the UK.
MacGregor told the committee that the financial constraints on local authorities meant that curators were not being recruited because they "rarely generate revenue" in a way that can be easily quantified leading to a steady erosion of curatorial strength in the regions.  He then went on to explain:
"This loss of specialist knowledge is making it difficult for some museums to borrow from other institutions or use their own collections effectively.  It is very hard for those collections outside London to be intelligent borrowers, because the curator needs to know what would be useful to borrow and useful to use; but perhaps even more significantly, it makes it impossible for the local museum to use its own resource properly."
The Countries of Culture Inquiry are continuing to hear evidence from culture, museum and heritage professionals throughout the month and will issue a report on their findings later this year.
To read the full article which was originally published on the Museums Association blog, Click Here.