Co-production & Working with Communities (plus our AGM)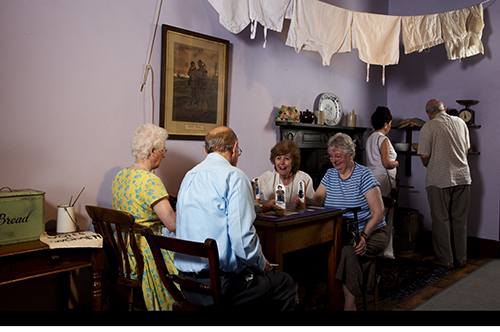 Join us for our next event for NWFed members
Wednesday 6th July 2022, 10.00 – 4.00pm BOOK HERE
At this one-day conference at the People's History Museum (#Art Fund Museum of the Year 2022 finalist and Activist Museum 2021-22 Winner) in Manchester we will discuss the ways in which museums in the North West are working with communities. It is no longer enough to simply produce programming for our communities. We now aspire to include groups and individuals in the creation of museum content whenever possible. Throughout the region there are excellent examples of such co-produced practice, and we're delighted to be showcasing seven North West case studies. We'll also be holding our brief AGM during the day.

Places are limited so book here now
Speakers and case studies will include:
Professor Richard Sandell, Director of Research Centre for Museums and Galleries, University of Leicester, and author of Museum Activism (Museum Meanings).
Zofia Kufeldt from People's History Museum on their co-produced exhibition Migration: A Human Story, plus a curator's tour of the exhibition
Imperial War Museum and Manchester Jewish Museum on their Second World War and Holocaust Partnership Programme in Greater Manchester
The Walker Art Gallery on Colonial Legacies of the Liverpool Sandbach Family, a community-led research and display development project
Pete Gardom from thisgreatadventure on Fleetwood Museum's community-based digital storytelling and location-based trails project, Finding Fleetwood
National Museums Liverpool and Migrant Artist Mutual Aid on Meet Me at the River, a co-produced exhibition aimed at creating dialogue and reflection on the legacies of historic slavery
Shanna Lennon from National Lottery Heritage Fund on why co-production is a strength from a funder's perspective and its new Dynamic Collections campaign supporting museums to work more collaboratively with their collections
Speakers will reflect on their experiences, including:
The successes or benefits of their projects for the museum, the individuals or groups involved, and wider society.
The challenges and how they were overcome.
Who is driving the change in approach towards co-production?
Advice for colleagues new to the process.
When do co-production approaches work best? And when do more conventional delivery styles work better?
This event costs £20 (to cover catering costs) for all NWFed members (and those who work in NWFed member museums). Find out how to join us as an individual member for just £12 per year (£5 students) here.

Places are limited so book here now

People's History Museum is easily accessible by public transport and is fully accessible.
If you would like to talk to us about your access needs for this event, please contact us at info@nwfed.org.uk
Leave a Reply